July Birthstone Rings: Carnelian, Ruby and Onyx
Beautiful July birthstone rings are easy to find. That is because July has at least three awesome birthstones, depending on what system you use.
July's best known birthstone is the precious jewel ruby.  In addition the  carnelian and onyx are also birthstones of July.
The traditional birthstone gift is the ring, so I thought it was fun to find some of the best July birthstone rings.
July Birthstone Rings: Carnelian Rings
Carnelian is a  gorgeous warm, orange birthstone of July.
Crystal healers believe  it is
invigorating
 awakening
and boosts your sexuality!
Carnelian makes you invigorated, awake and sexy!
Carnelian comes from the silica mineral "chalcedony" . The added iron makes the difference from light orange to a black-brown.
Glossy carnelian is perfect when it is carved. Each facet will show off the light beautifully.
Sterling Silver Women's Ring with Oval Carnelian Stone – Sizes 5 -12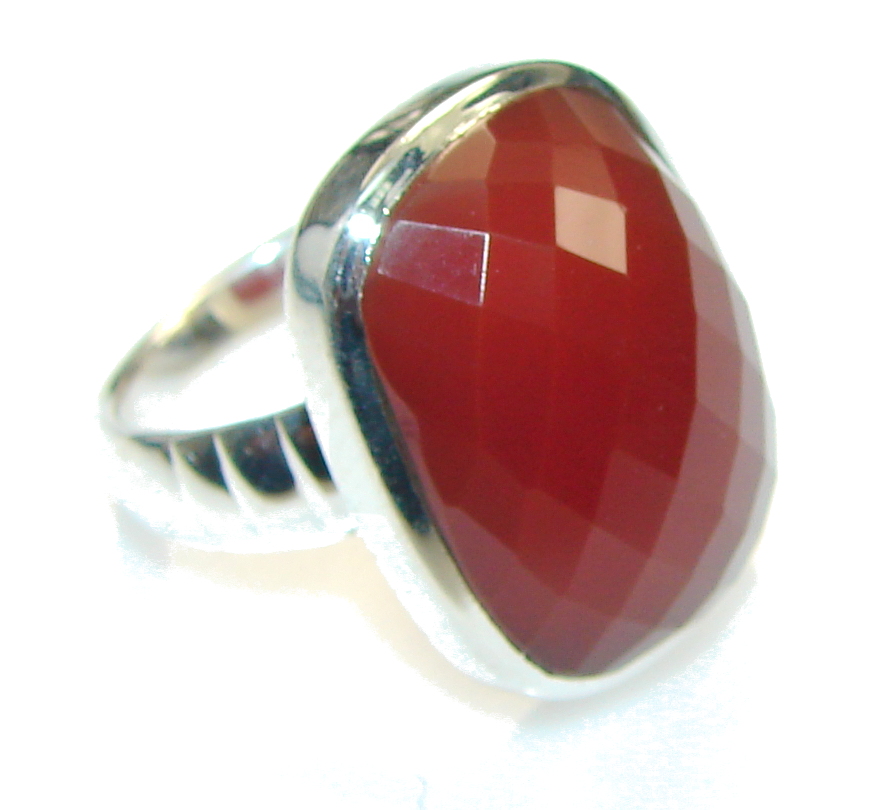 Excellent Brown Carnelian Sterling Silver Ring Size 6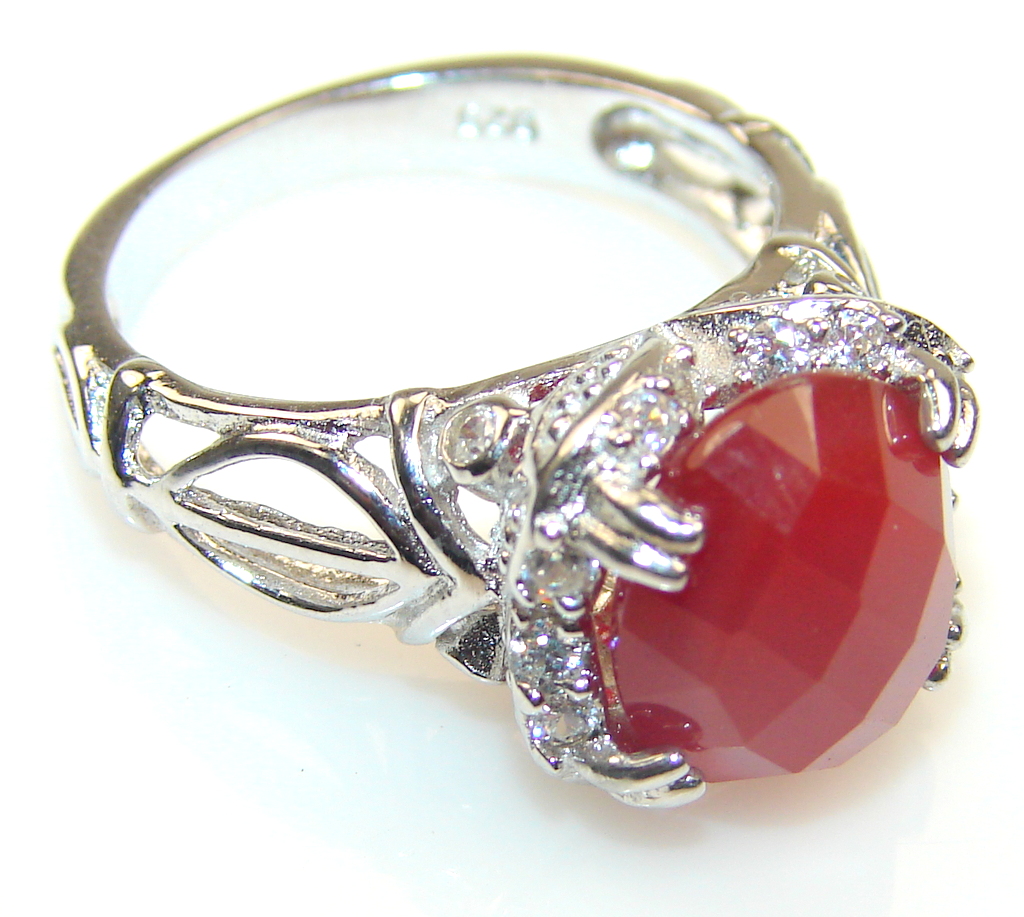 Beautiful Carnelian Sterling Silver ring s. 6 1/4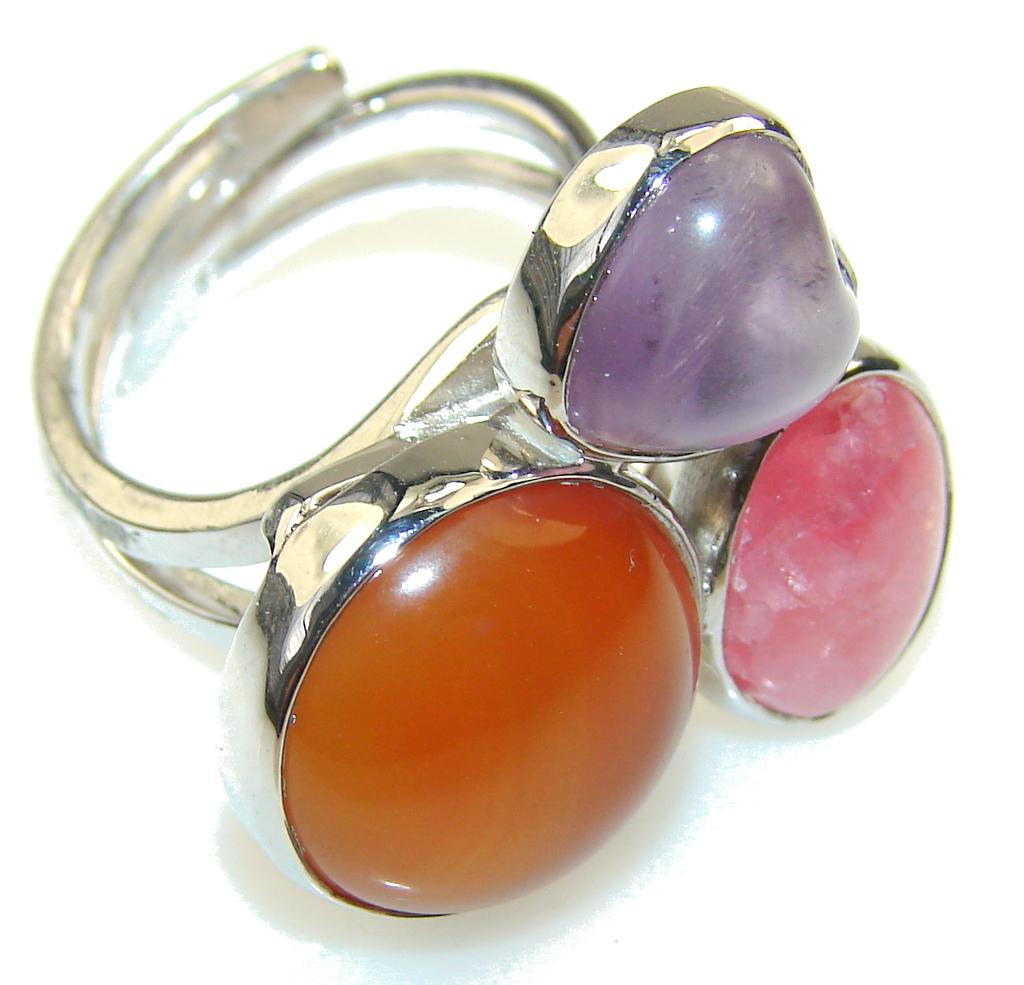 Excellent DEsign Carnelian Sterling Silver ring s. 7 – Adjustable

Banithani Carnelian Stone Ring 925 Sterling Silver Bridesmaid Jewelry Gift For Her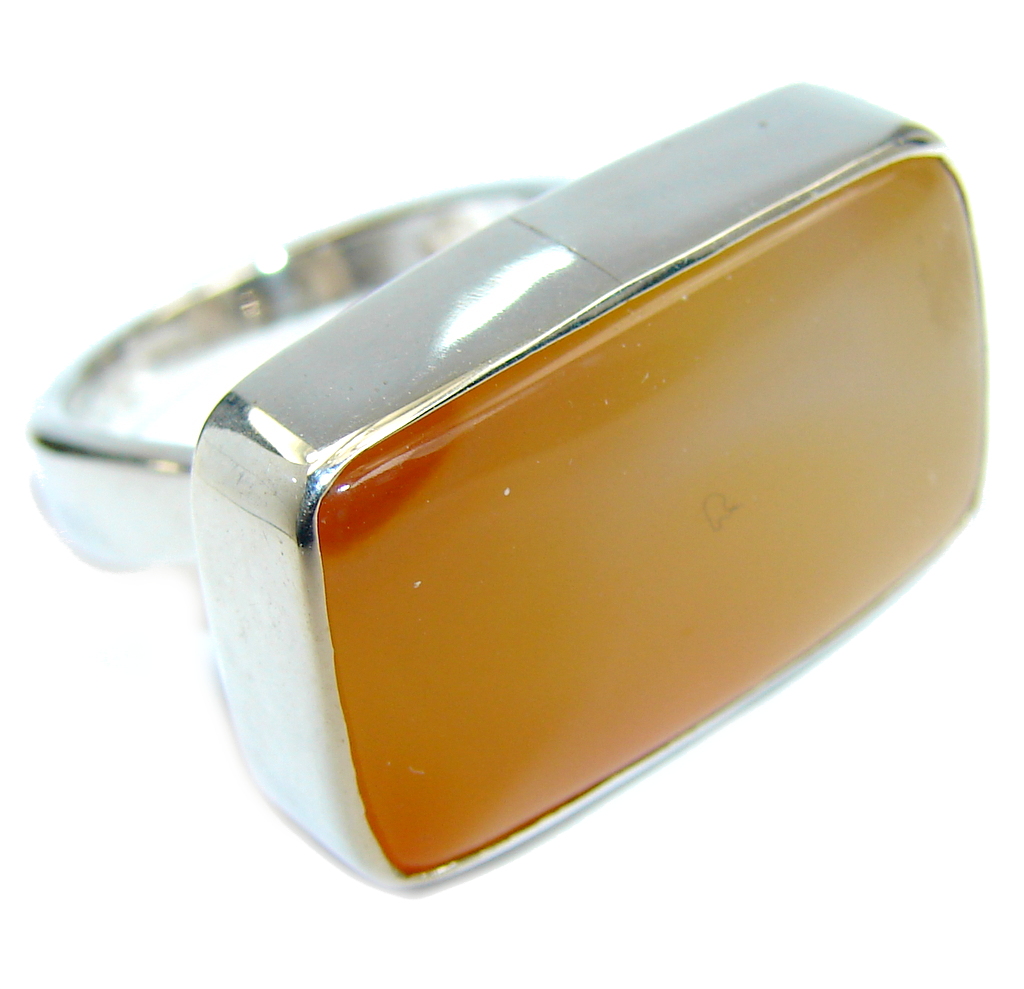 Delicate AAA Orange Carnelian Sterling Silver ring s. 8 1/4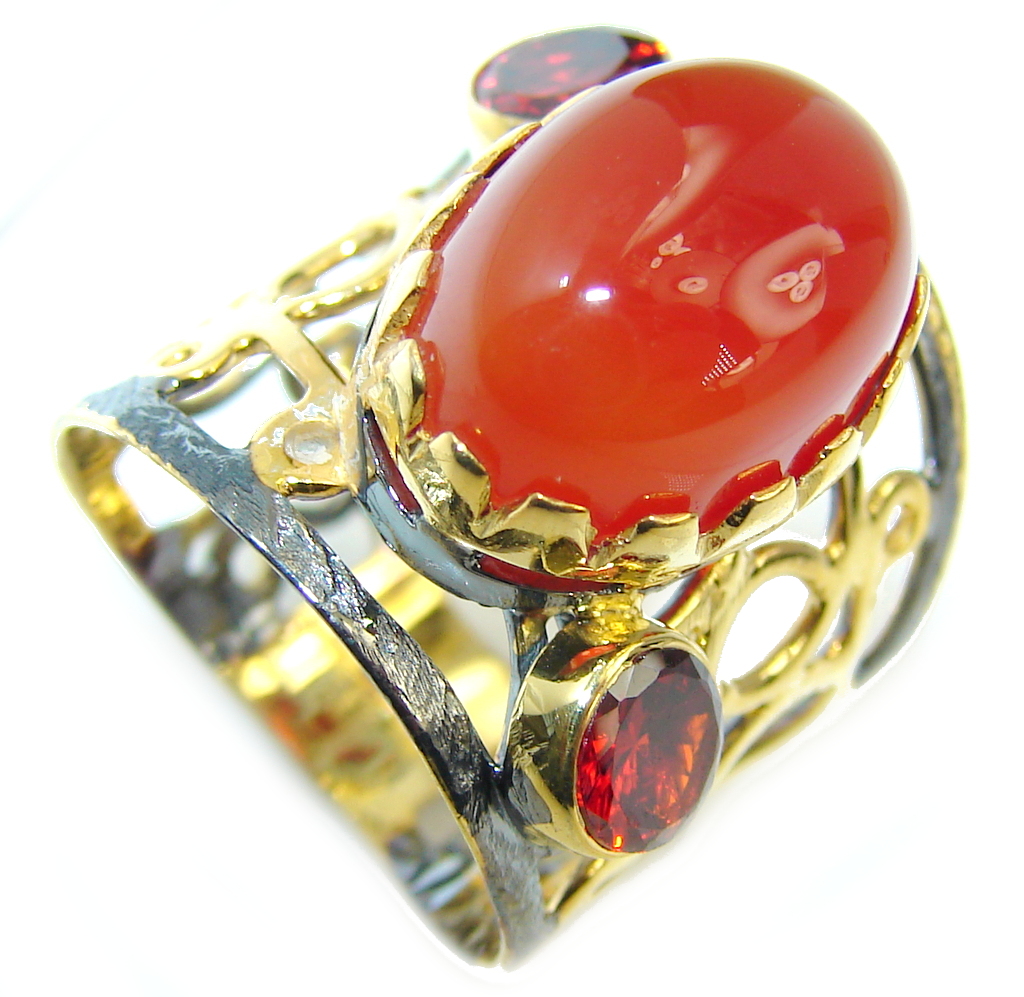 Mesmerizing Carnelian Gold Plated Sterling Silver ring Size 6

Sterling Silver Ring with Oval Carnelian Stone (BTS-NRB6682/CAR) – Size 10

July Birthstone Rings: Ruby Rings
The most powerful of all the birthstones is the ruby.
Red Ruby is associated with passion, blood and fire.
The heart is  is associated with the ruby.
Ruby promotes healing and courage . When you wear the ruby it is easier to follow your heart's desire. And wearing this July birthstone makes you  be strong enough to follow your healthy passion.
I have found lots of beautiful ruby rings.
Sterling Silver Oval Lab Created White Opal & Simulated Ruby Heart Ring Sizes 4 – 10
Sterling Silver and 14k Yellow Gold Diamond and Heart-Shaped Created Ruby Ring – Sizes 5 – 9
Ruby Birthstrone Rings – 14k Gold Heart Shaped Ruby Claddagh Ring for July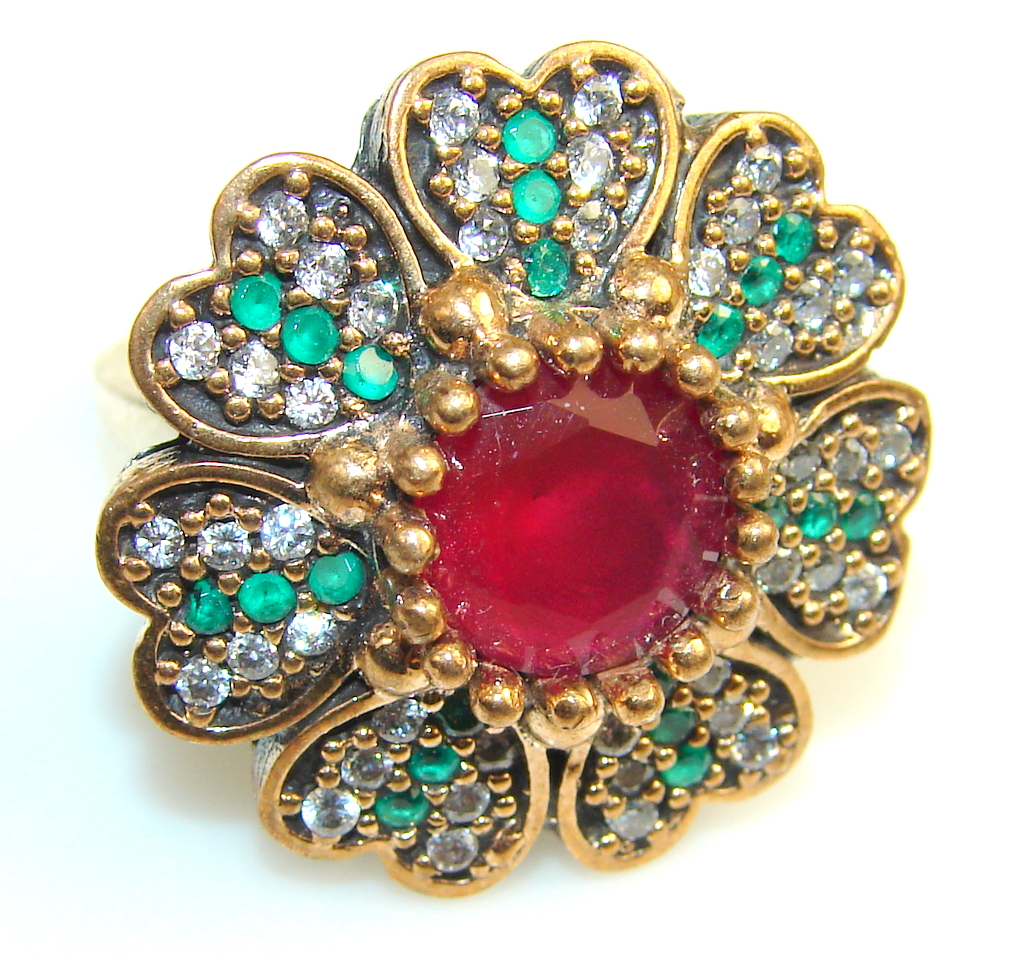 Heavenly Garden Ruby Sterling Silver Ring s. 7 1/2

Jewelrypalace Princess 2.1ct Created Ruby Engagement Ring 925 Sterling Silver – sizes 6 -9
Sterling Silver and 14k Yellow Gold Emerald Cut Created Ruby Ring, Sizes 6 -9
2.52 Ct Oval Red Created Ruby 925 Sterling Silver Women's 3-Stone Engagement Ring (Available in size 5, 6, 7, 8, 9)
Ruby Rings: Sterling Silver Stackable Expressions Created Ruby Ring

July Birthstone Rings: Onyx Rings
Onyx is a beautiful stone, primarily known for it's parallel bands.  Agate is made of the same mineral chalcedony. However, agate has  curved bands.
Onyx is believed to be a cleansing stone.
This  gem will absorb all the harshness in your life and dissipate it away.
In any case onyx is beautiful!
Z&X Stainless Steel Vintage Square Black Onyx Band Ring for Men Gold Size10
Elfasio Men's Women's Stainless Steel Ring Natural Oval Black Onyx Jewelry Size 8
925 Sterling Silver Filigree with Marcasite and Black Onyx Gemstones Ring – Size 6- 9
Onyx Rings – 14k Gold Diamond & Black Onyx Rings – Size 7 – 14

Simulated Black Onyx Wrap Around Leaf .925 Sterling Silver Ring Sizes 5 – 11
Black Onyx & White Sapphire 925 Sterling Silver Ring 7.38 Ct (Available in size 5, 6, 7, 8, 9)
Onyx Rings – 14k Yellow Gold Solid Back Diamond Onyx Ring- Sizes 7 – 14

Navajo Silver Southwestern Style Adjustable Onyx Women's Ring
So many  beautiful July birthstone rings in ruby, carnelian and onyx !