Garnet Birthstone Jewelry – perfect for lucky January  babies!
Garnet birthstone jewelry  is special and  and January babes are lucky to have this stone as their birthstone! Garnet is an ancient stone, and both the Romans and the Egyptian pharaohs used it for ceremonial purposes.
Garnet is associated with strength and prosperity. This stone is associated with Capricorn the goat! The enduring goat which actually is very warm and loving.
Capricorn is a funny sign – they like to keep a little mystery about themselves. It is said that if someone will not tell you their astrological sign they are either Scorpio or Capricorn.
There are many beautiful pieces in the honor of Capricorn the garnet.   I hope you enjoy the garnet jewelry that you can purchase for your dear New Year's baby – or yourself.
The deep red, smoky garnet birthstone is some of the most beautiful.
Garnet Birthstone Jewelry Mother's Day Necklaces – January Birthstone Mother and Child Necklaces
These beautiful Garnet Mother and Child pendants are perfect to give as a Mother's Day present to the woman you love who has been born in January. I have found so many pieces of one-of a kind Mother's Day birthstone jewelry, much of it that can be customized with the birthstones of your family.
This is a lovely Mother and child necklace, appropriate for your mother or grandmother.
&
Mother Child Heart Love January Month Birthstone Pendant Necklace In 925 Sterling Silver
Garnet is  usually red but truly available in a rainbow of colors.
You can truly have a jewelry wardrobe from just garnet.
Most of the garnet jewelry here is a deep orangish-red but there are many colors of this wonderful stone. It is available in pink, brown, green and several other colors. The traditional piece of birthstone jewelry is a ring.
There is actually not one garnet, but a whole collection of silica based minerals. They are formed in metamorphic rock – and the effects of the pressure and heat in the rocks brings about the beautiful varieties. The different kinds are called "species" like in the Animal Kingdom.  Each color is the result of a different unique set of conditions in the mineral world.
Garnet is a splendid silica mineral based stone. Besides gemstones, the brothers and sisters of the garnets are used in industry especially as abrasives. Garnets have been used since the Bronze Age in industry.
The typical round cut of the garnet is to emulate a pomegranate seed. Garnet's name comes from the Latin word "Garanatus," meaning "seedlike," which refers  to a pomegranate.
Garnet Birthstone Jewelry:  Angel Necklace
A beautiful garnet angel is a perfect January birthstone present.
0.55Ct Red Rhodolite Garnet 18K Rose Gold Plated Silver Angel Pendant With Chain
I love angels of all kinds. There is no better representation of spirituality than angels, they are found in all religions. The angelic realms truly bless us.
Even a January born human angel would enjoy this delightful necklace. The garnet is natural and beautifully set off by the lovely rose gold.
Rhodolite garnets are a variety of garnet that are lighter colored than traditional deep red garnet. Rhodolite garnet can be a light rose pink, purplish-pink, raspberry-red or purplish-red, with the raspberry red the most desired.
This lovely necklace is bound to elicit sweet visits from blessed celestial beings. Is there some January born angel in your life that deserves this cute and lovely angel necklace? How about a daughter, mother, aunt or special teacher?
Genuine deep-red Garnet Birthstone Jewelry Necklaces  rings are available in all prices ranges.
These are all in the most common deep red color. You will find that there is a huge variety in prices. Whereas the butterfly diamond and garnet bridal set is over $2,000 , you will be amazed to find high quality natural garnet jewelry for under $50.
Butterfly Diamond and Garnet Fancy Bridal Set 18k Rose Gold (0.42ct)
Antique Finish Filigree Sterling Silver Round Cut Natural Mozambique Garnet Ring
Vintage Style Sterling Silver Emerald Cut Genuine Mozambique Garnet Ring
Garnet Ring Sterling Silver Rhodium Nickel Finish Marquise Shape 1.25 Carats
All of the above garnets showed the traditional reddish-orange garnet. But actually garnet comes in many different colors. At first, the sheer number of garnet species can seem bewildering. It helps to think of the different types of garnets in terms of color. There are varieties that range in color from purple to the orangey-red such as pyrope and almandine. Spessartine is found in a variety of orange colors. Rhodolite garnets are  lighter colored than traditional deep red garnet: in shades of  light rose pink or other pinks,  raspberry-red or purplish-red. Andradite comes in yellow and yellowish green.
The 72 Names of God Pendant: a special gift with the Garnet Birthstone Jewelry birthstones.
72 Names of God Pendant with Star of Magen David
&
Besides just being beautiful, the 72 Names of God Pendant has deep spiritual significance.  This shows your garnet birthstone off in truly one of kind ways, and truly will be an heirloom. It is hand-crafted in Israel out of real silver and genuine garnet. The 72 Names are 72 three-letter sequences composed of Hebrew letters that have the extraordinary power to overcome the laws of both mother and human nature. These 72 sequences are actually encoded into the Bible story that tells of the parting of the Red Sea. Like conduits that transmit various blends of energy from the Light into our physical world. By using the power of the 72 Names and overcoming their reactive natures, Moses and the Jews were able to accomplish the miracle of the Red Sea.
Garnet Birthstone Jewelry Necklaces and Pendants
18K Rose Gold Plated Silver Marquise Natural Red Garnet Butterfly Infinity Pendant Necklace
3.64 Ct Round Red Garnet 925 Rose Plated Sterling Silver Pendant Earrings Set
SUNYIK Garnet Tree of Life Pendant,Tumbled Stone Oval Wire Wrapped Necklace,Healing Chakra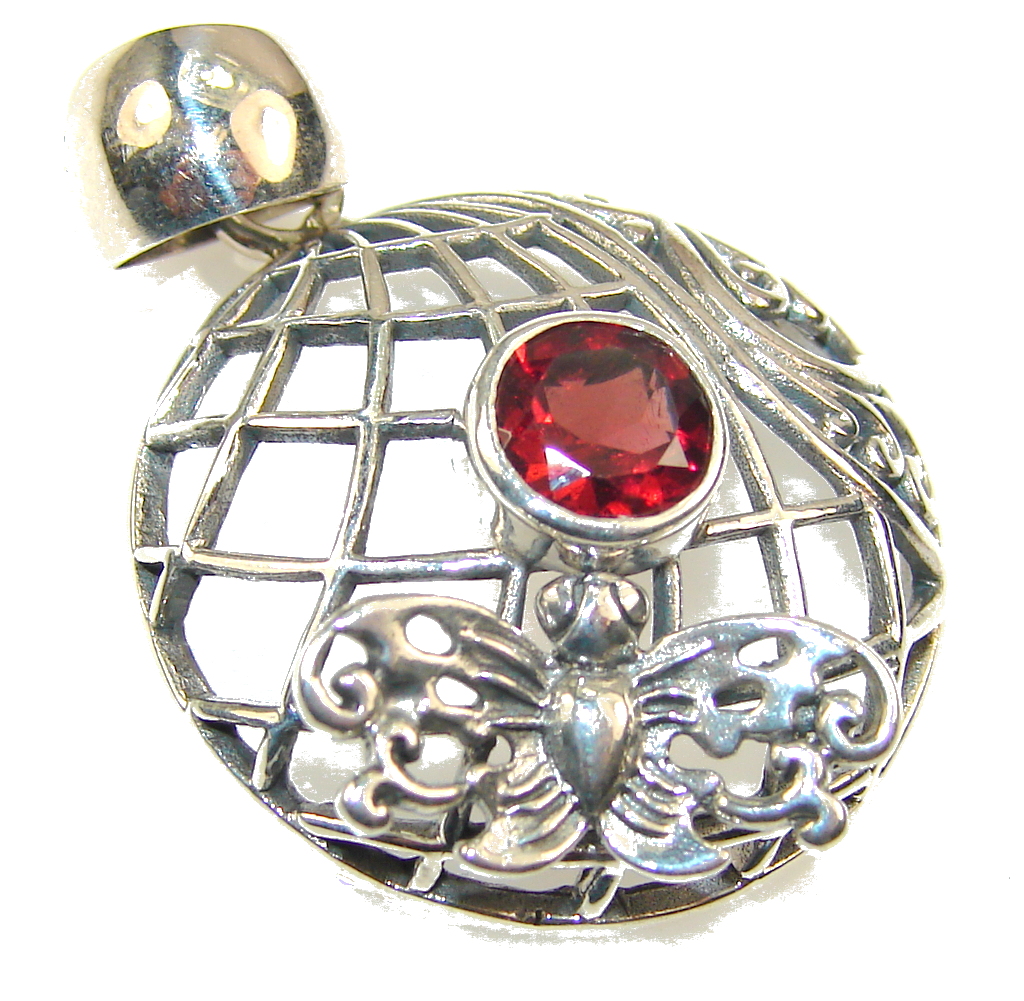 Excellent Red Garnet Sterling Silver Pendant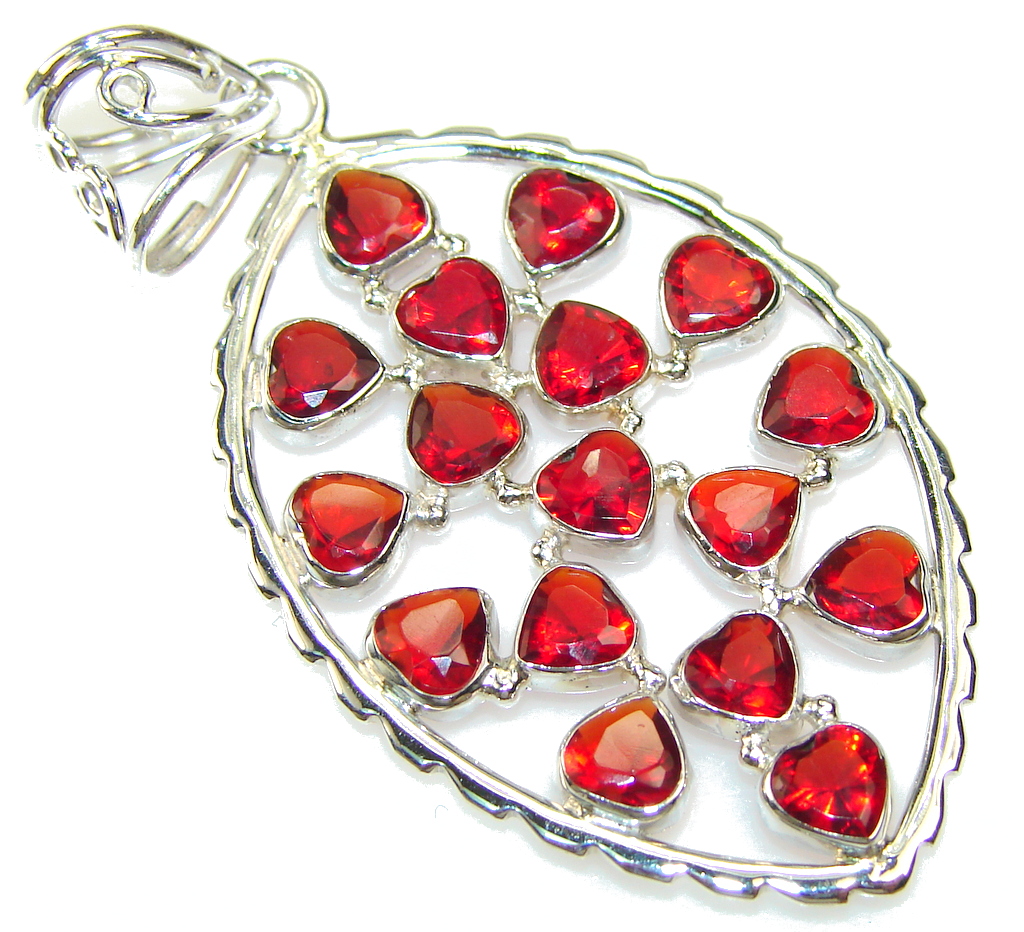 Empress!! Created Garnet Sterling Silver Pendant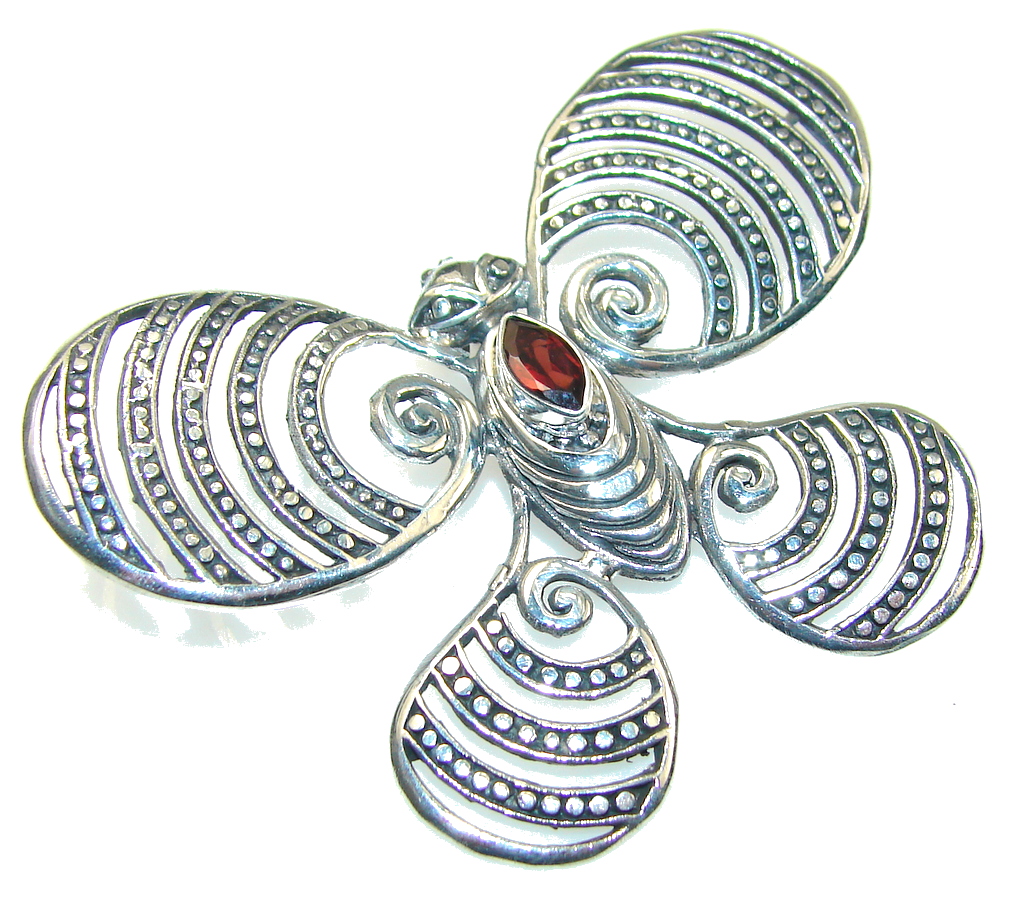 Precious Design Of Red Garnet Sterling Silver Pendant

Garnet Birthstone Jewelry Earrings
Garnet Leverback Earrings in Sterling Silver (7mm)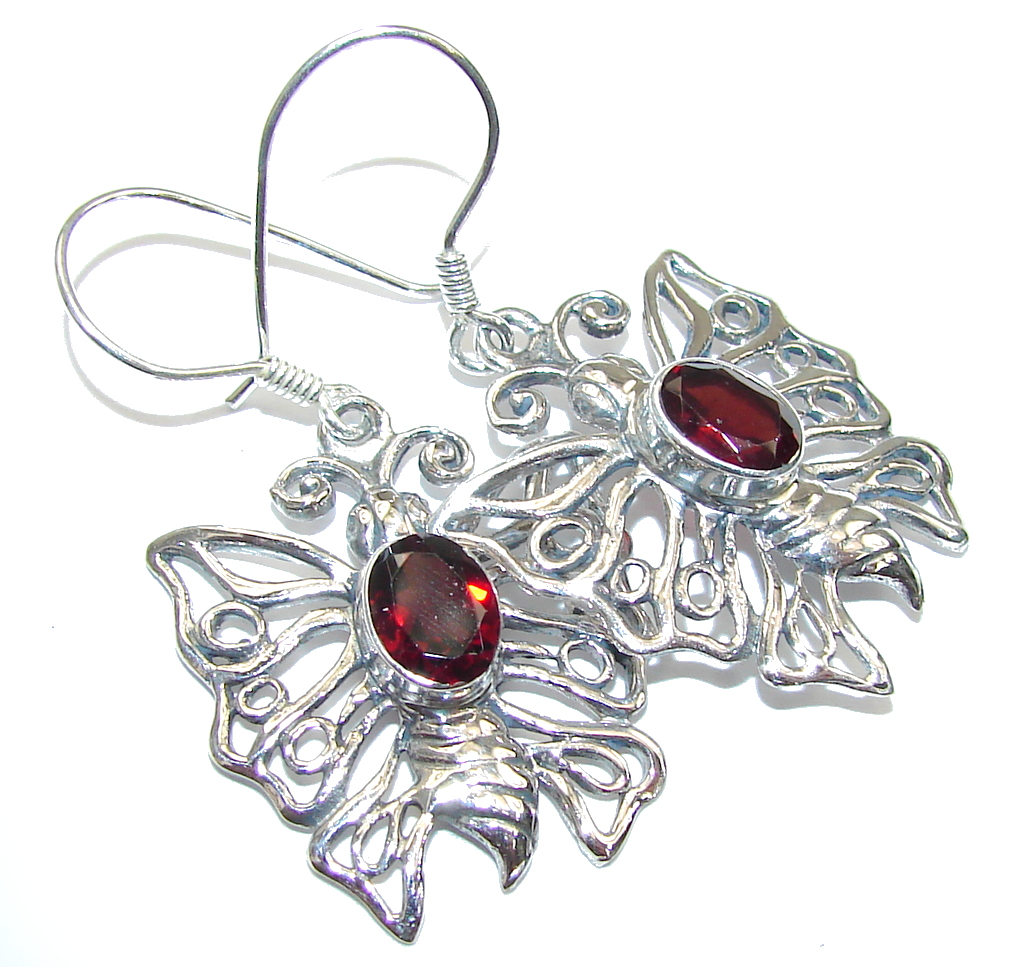 Delicate Red Garnet Sterling Silver earrings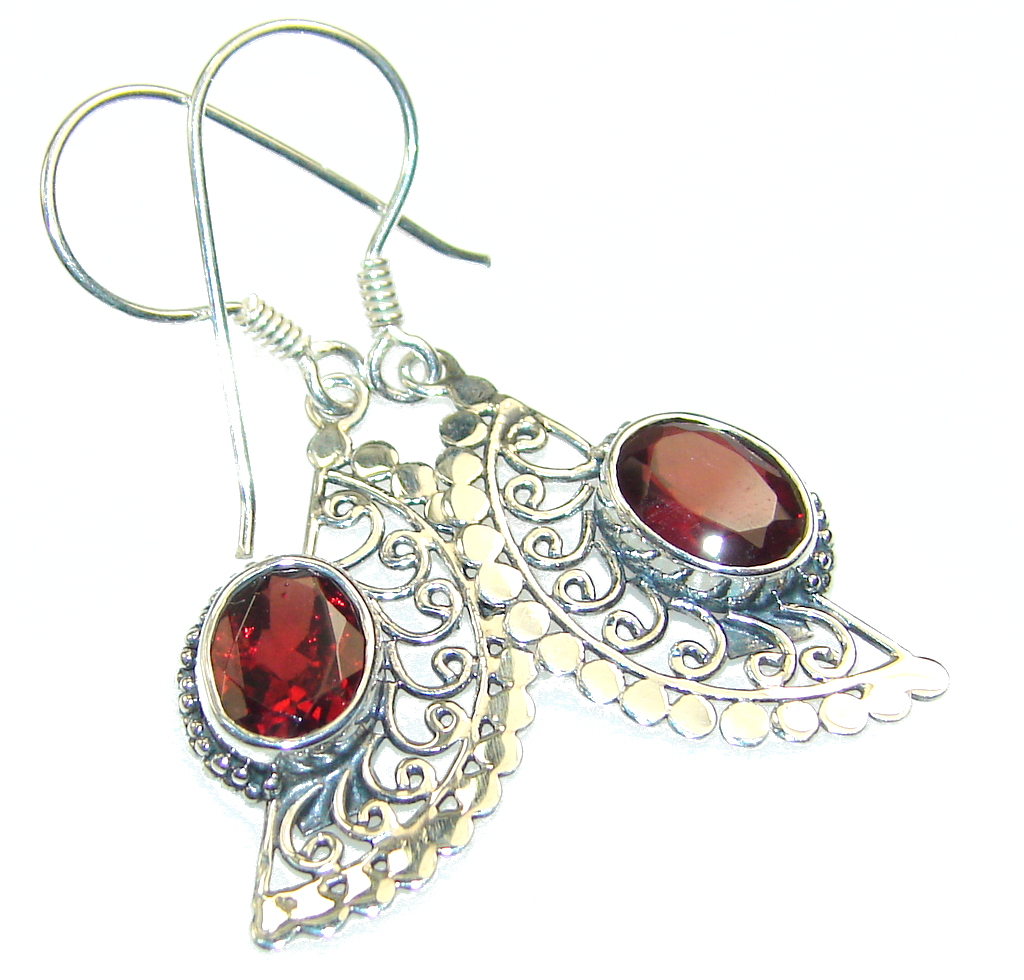 Lovely Red Garnet Sterling Silver earrings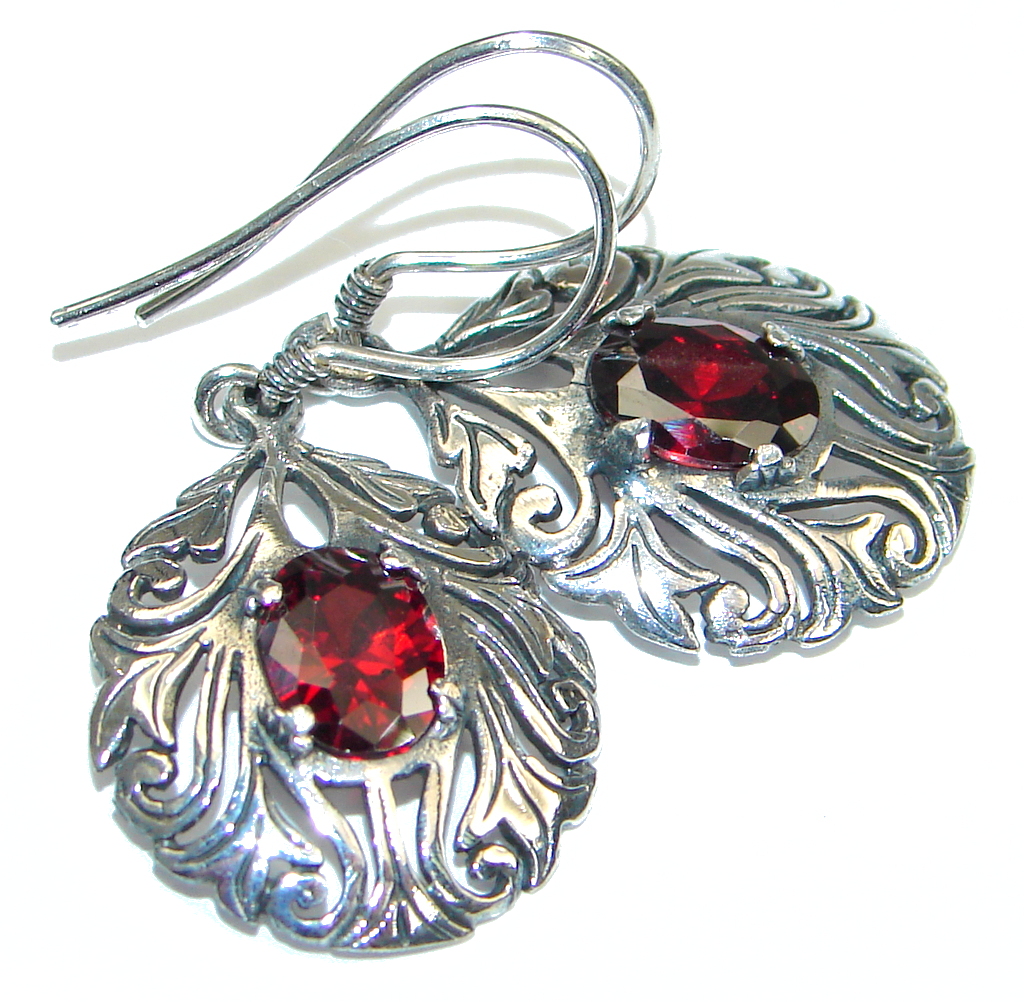 Perfect! Red Garnet Sterling Silver earrings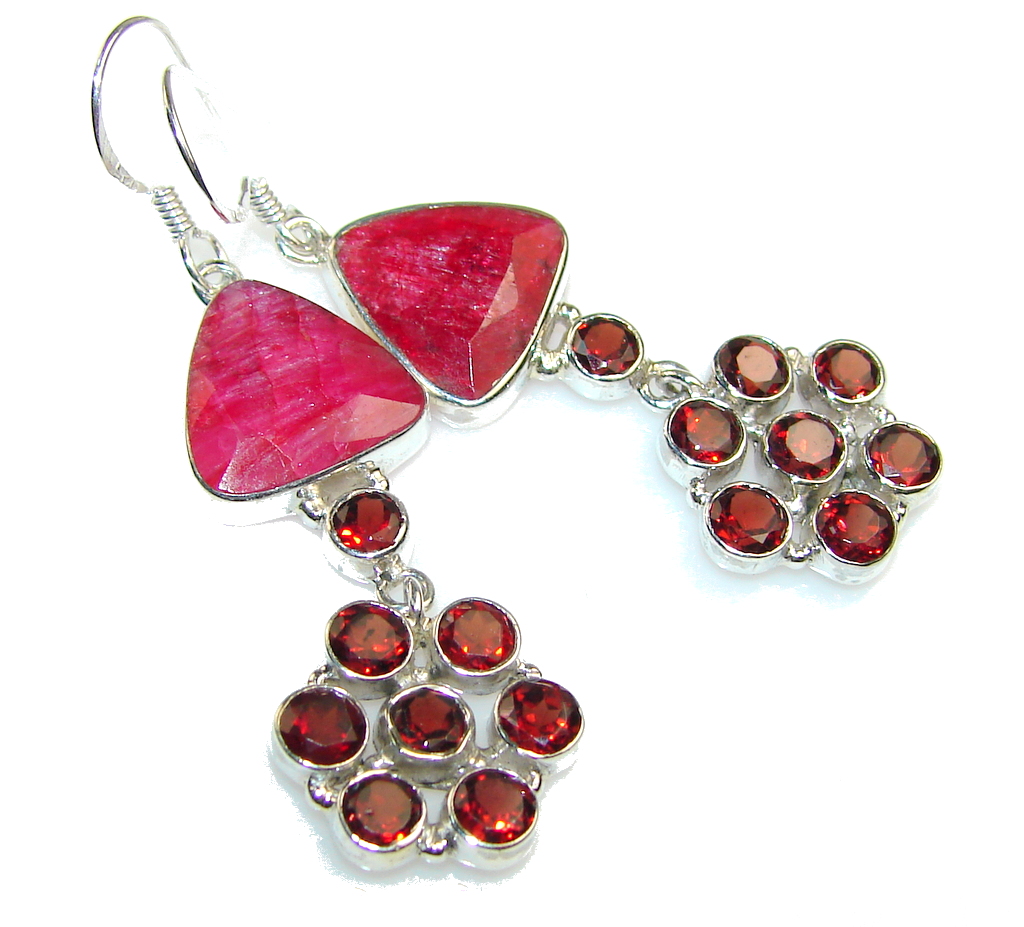 Exotic Red Garnet Sterling Silver earrings

Green garnet favorites
These are high quality pieces of jewelry, in all price ranges. I loved all of it, but was particularly fascinated by the green garnet.
Green Garnet and Diamond Inside-Out Hoop Earrings with Side Gallery Work 1.05 ct tw in 14K Rose Gold
Green Garnet Seven Stone Wedding Band in Quality Yellow Gold
Heart Shape Red Garnet Green Simulated Emerald 925 Sterling Silver Pendant With 18 Inch Chain
Green Garnet January Birthstone with Side Diamond Three Stone Bamboo Ring 14K Yellow Gold
Heart-Shaped January Birthstone Garnet Birthstone Jewelry for Valentine's Day
Honor your January sweetheart with these adorable Valentine pieces with garnet stones.
10k White Gold Gemstone and Diamond Accent Heart Drop Earrings
Sterling Silver Garnet Heart Solitaire Necklace and Stud Earrings Set
Heart Shaped Simulated Garnet & White Natural Diamond Accent Heart Frame Pendant in 10K Solid Gold
Sterling Silver Natural Red Garnet and Marcasite Stone Heart Locket Pendant Necklace Chain 18
Beautiful smokey garnet rings for men, from red to amber.
Why save all the fun for women? Gentlemen deserve beautiful birthstones too.
Men's Birthstone Rings – 14k Diamond & Gold Genuine Garnet Birthstone Ring

Men's Genuine Red Garnet 14k Gold over .925 Silver Etched Shank Classic Ring

Men's January Birthstone Garnet and Diamond Ring In Sterling Silver

Men's Birthstone Rings – 14k Gold Genuine Garnet Birthstone Ring

Men's sterling silver ring garnet stone eagle, EXPRESS SHIPMENT

Garnet birthstone jewelry is perfect for people with a January birthdate, but  anyone can wear it. Garnet has been known as "the traveler's stone,"  I love the thought of wearing it as I travel through my journey's. I love the smokey quality of the stone. Garnet has been used as a grounding stone – believed to help business, and lots of people can use that.  , So much  gorgeous garnet jewelry   – which one are you going to choose?