Turquoise Birthstone Jewelry
Turquoise birthstone jewelry is a blessing for the world and the December born!
Lucky December born get two great birthstones for their month: turquoise and tanzanite.
The Deep and Fascinating History of Turquoise
Turquoise has been long associated with the Southwest and Native Americans and magic. Furthermore, it is an ancient stone that is found worldwide including in Egyptian tombs.
Native Americans have held turquoise sacred for centuries. The legend is that when Mother Earth was created, the Natives danced and sang – and they cried tears of joy when the rains came to deliver the vegetation that sustained them. According to Native American legend, tears fell to the Earth and became turquoise, treasured and sacred. Native American jewelers, especially the Zuni tribe trained from the time they were children to make the beautiful silver and turquoise jewelry from the natural materials around their lands, and they still do.
As previously mentioned the Egyptians also held turquoise in tremendously high regard. King Tut was just one of the many pharaohs who celebrated and venerated his death with turquoise covered sarcophagi.
I have found some tremendous values for the December birthstone jewelry.
Beautiful genuine turquoise birthstone jewelry necklaces.
It is important to try to make sure that you get natural turquoise, to get the magical benefits of the green and blue stone.
Sterling Silver Sleeping Beauty Turquoise Naja Statement Necklace
Animal Pendants – Sterling Silver Turquoise Enameled CZ Fish 18in Necklace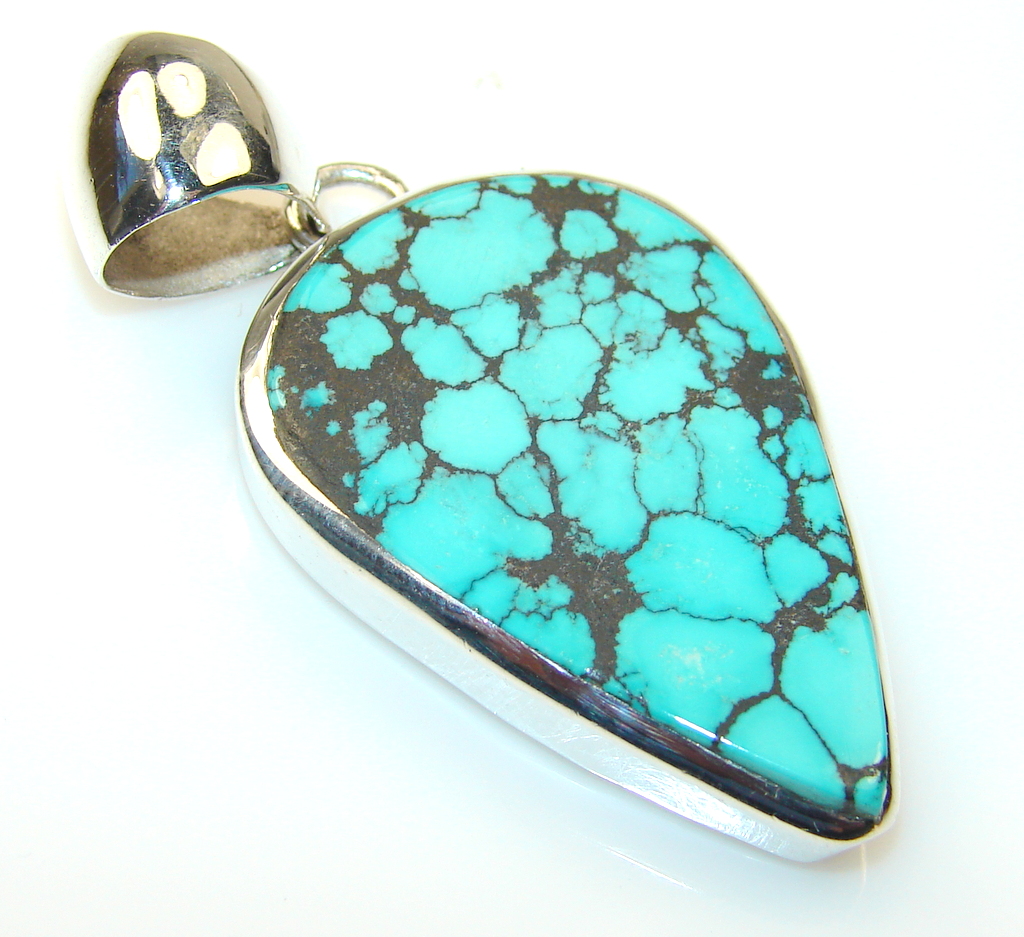 Mystries Turquoise Sterling Silver Pendant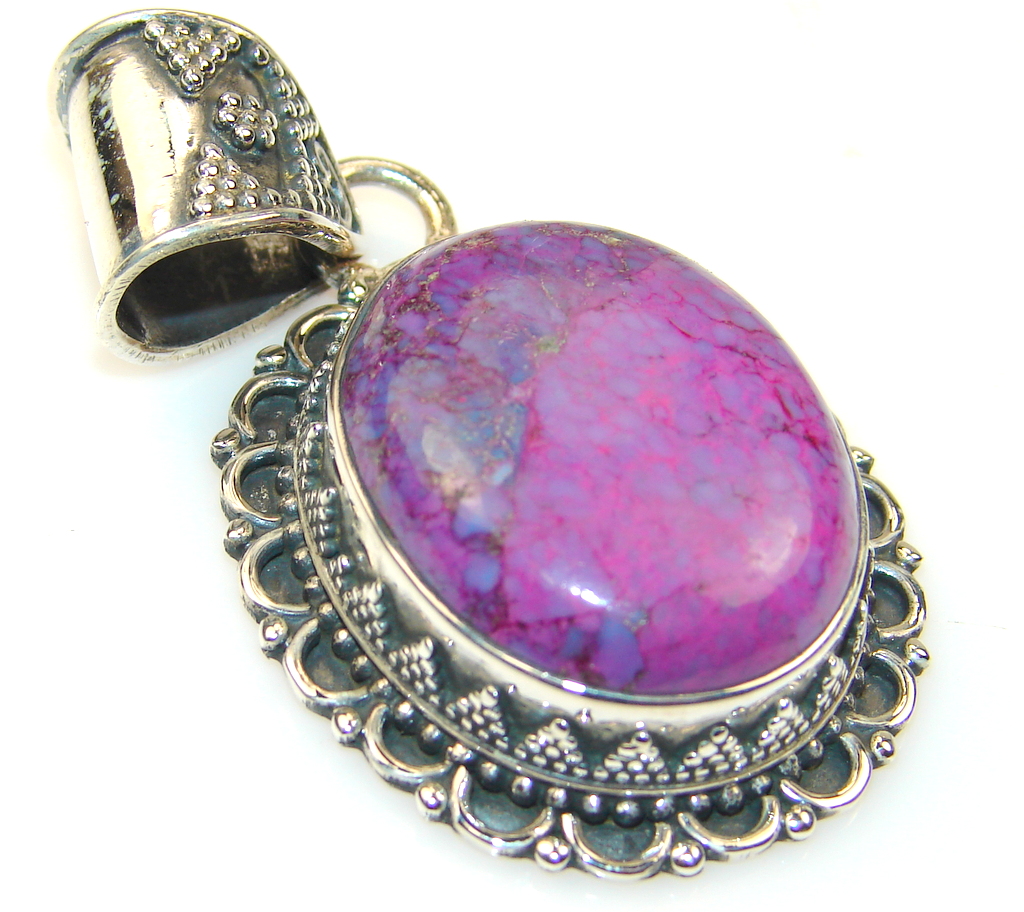 Beauty Turquoise Sterling Silver Pendant

14k Star of David with Turquoise Pendant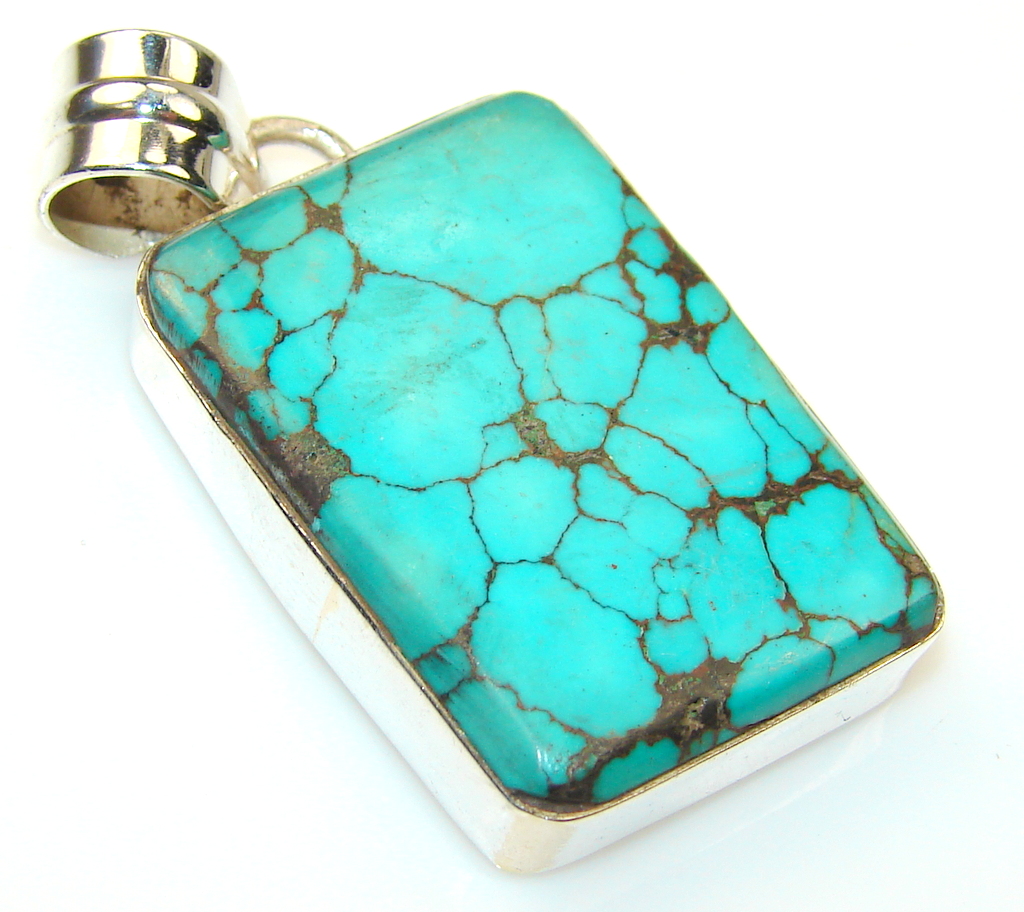 Simple Turquoise Sterling Silver Pendant

Jianxi Vintage Alloy Antique Silver Plating Compressed Turquoise Necklace Fashion Jewelry Women …
Jianxi Vintage National Style Hand Made Artificial Compressed Turquoise Necklaces Mosaic Womens Fashion Jewelry …
Turquoise Pendant Necklace in Sterling Silver 925
18 Inch Beautiful 5mm Simulated Turquoise Howlite Beads Link Necklace with Toggle Hook
Jane Stone Turquoise Blue Bubble Necklace 3-Layer Illusion Necklace Wedding Bridal Jewelry (Fn0659-Turquoise Blue
 December born women will love showing off their beautiful turquoise birthstone jewelry bracelets.
Cuff Bracelets are easier to fit than rings and yet they look stylish.
Carolyn Pollack Sterling Silver Multi Gemstone Black Leather Cuff Bracelet
Southwest Style Genuine Turquoise 925 Sterling Silver Cluster Bracelet (Purple)
Stackable 925 Sterling Silver Bangle Bracelet with Genuine Purple Turquoise
Turquoise is A Timeless Treasure
Tanzanite is the newest birthstone that we have, it was discovered this century in the country it is named after Tanzania. But Turquoise has been used for most of known history.
Furthermore, turquoise takes more Than a Million Years to form.
Turquoise is not mined, but instead is formed as water drips through rocks that have copper, and other minerals in them. A complex chemical reaction causes the turquoise. All the reactions to the "impurities" become the beautiful veining and colors of turquoise.
A Beautiful Turquoise Ring with Lovely Mother of the Pearl
Here are some  exceptional December turquoise birthstone jewelry rings.
The classic birthstone gift is the ring.
925 Sterling Silver Reconstituted Turquoise Oval Rope Braided Edge Vintage Band Ring

925 Sterling Silver Ring with Genuine Turquoise Sizes 6 to 11

Antiqued SS Stackable Turquoise Ring

Turquoise Oval Cabochon Ring in 14K Gold

Stone Rings: Sterling Silver Stackable Expressions Polished Turquoise Ring

Stone Rings: Sterling Silver & 14k Stackable Expressions Turquoise Antiqued Ring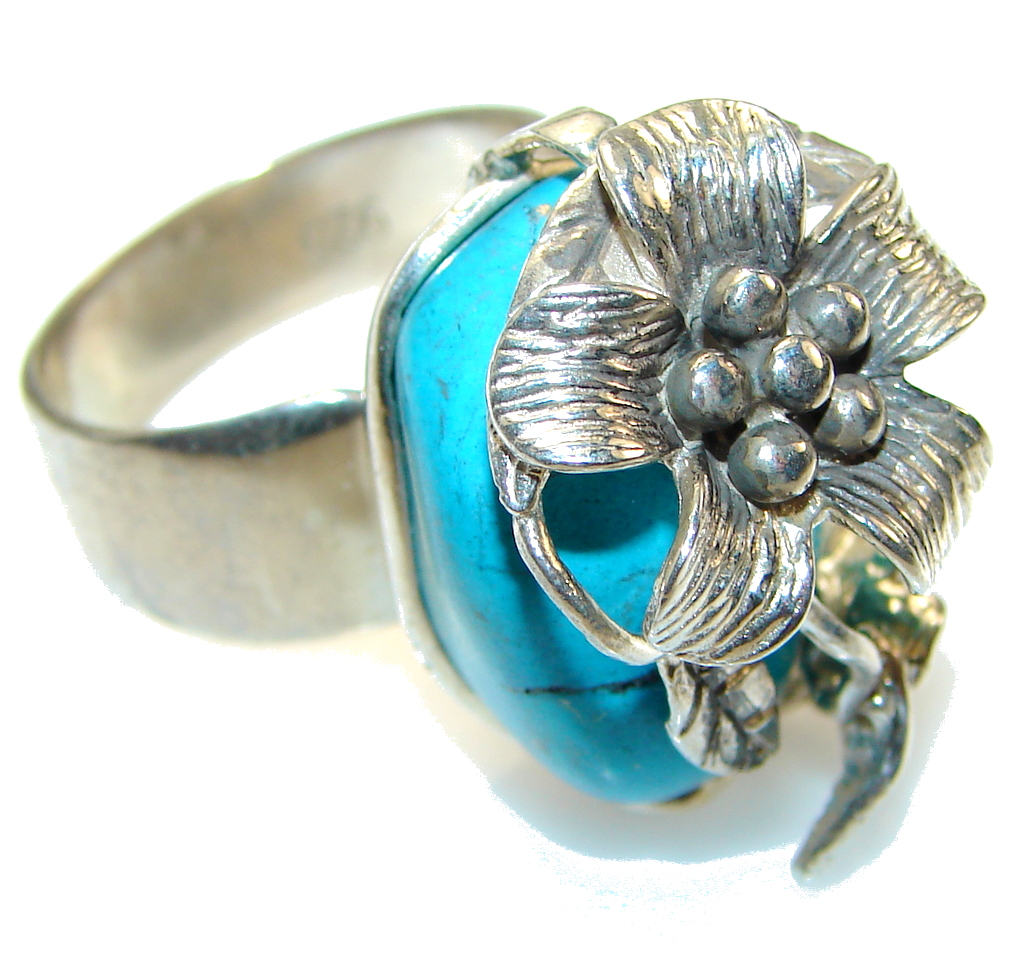 Sku Blue!! Turquoise Sterling Silver Ring s. 9

December's Birthstone: the gorgeous turquoise.
What are your Thoughts about this post?
Comments from anyone Welcome

Navajo…
Buy This at Allposters.com