Chrysoprase: the lovely apple-green variety of chalcedony containing nickel, is the lovely gemstone that serves as an alternate birthstone of May. Like agate, Chrysoprase is a variety of chalcedony, and is considered one of the most valuable gems. The lovely green-yellow color is thanks to iron inclusions. It often is described as "apple-green," or perhaps "lime-green."
Chrysoprase is believed to bring luck, and happiness to the recipient.
Chrysoprase is an ancient beauty: it is mentioned in the New Testament, but the appeal is truly ageless and there are many lovely contemporary pieces.
When you are around chrysoprase your heart will be full of love and joy.
Chrysoprase Rings in Solid Gold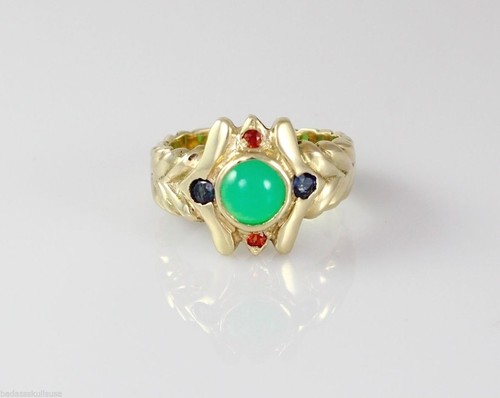 Men's 14K Yellow Gold Chevron Ring With Chrysoprase and Sapphires

Chrysoprase Statement Ring Plated in Rose Gold- Size 5.5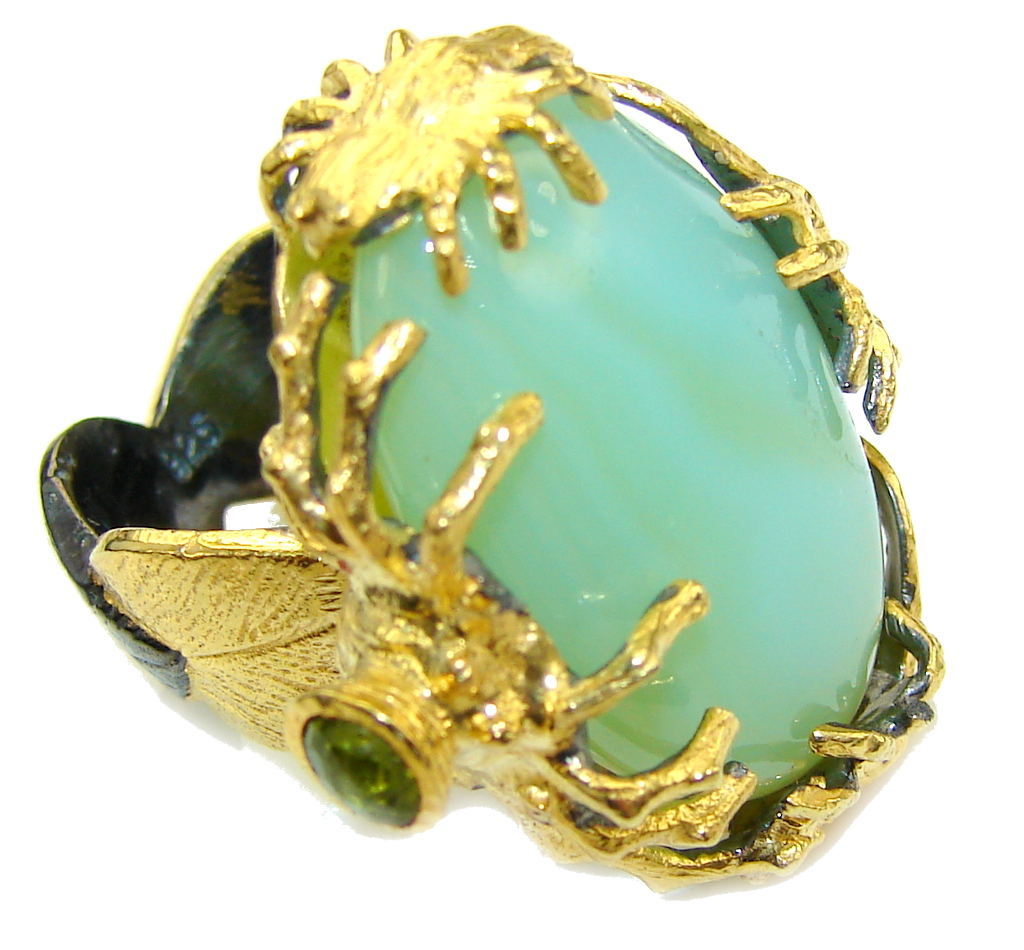 Genuine AAA Green CHRYSOPHRASE, Gold Plated, Rhodium Plated Sterling Silver Ring s. 6 1/2

Chrysoprase Rings in Silver
Springy May is definitely one of my favorite months. Easter, May Day, and Beltane are all celebrated then!  May babies are very lucky: they are born in beautiful spring, they get to celebrate Easter around their birthday and they have three beautiful birthstones:emerald, agate and Chrysoprase!
–



Crystal healers use apple green chrysoprase to bring love into the heart chakra, and as well it can be used to stimulate the solar plexus and bring abundance through the power center.
In any case, chrysoprase rings  makes beautiful jewelry that would delight any woman!
&